Framed Stained Glass Panel: OPENWORK HONEYCOMB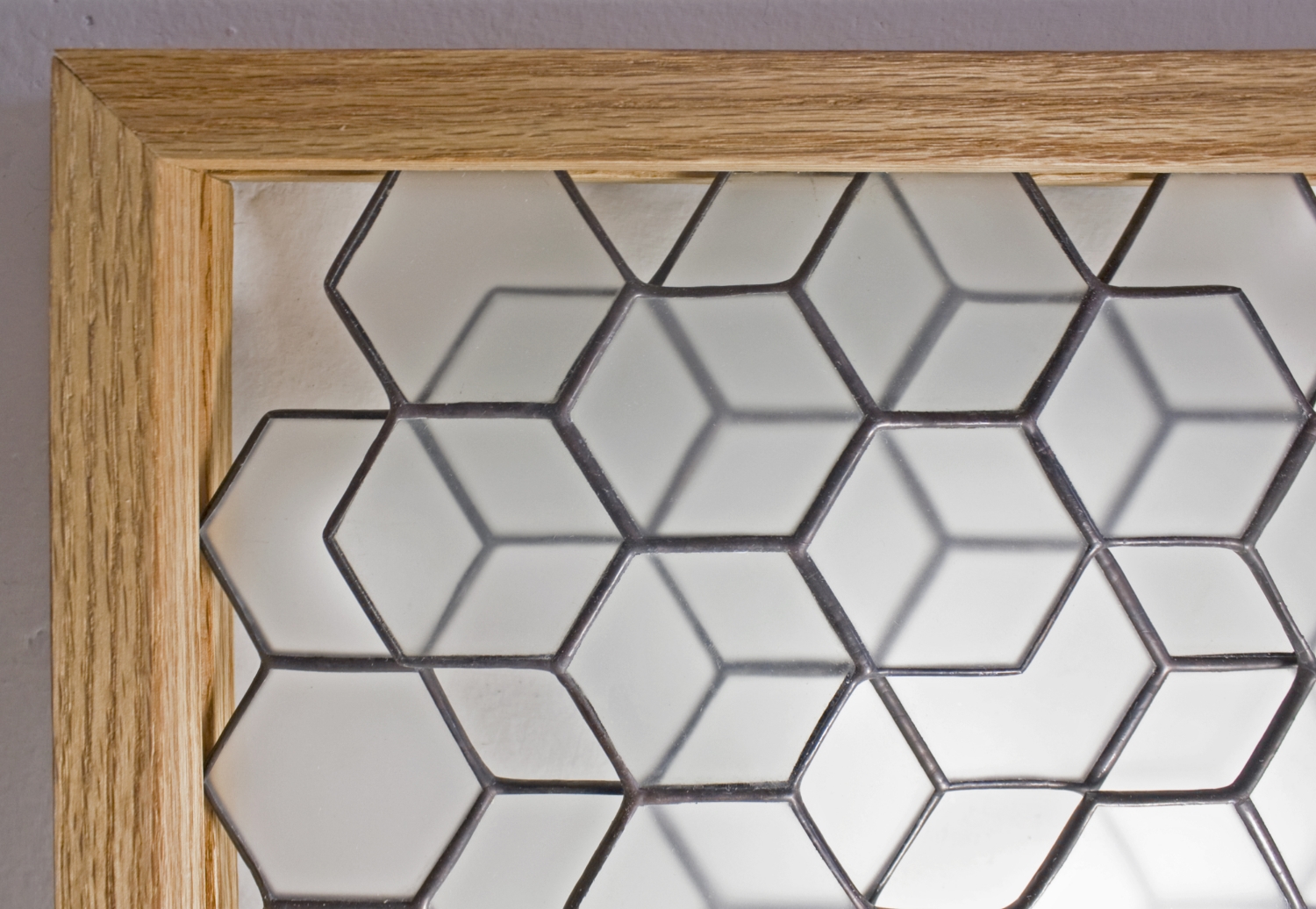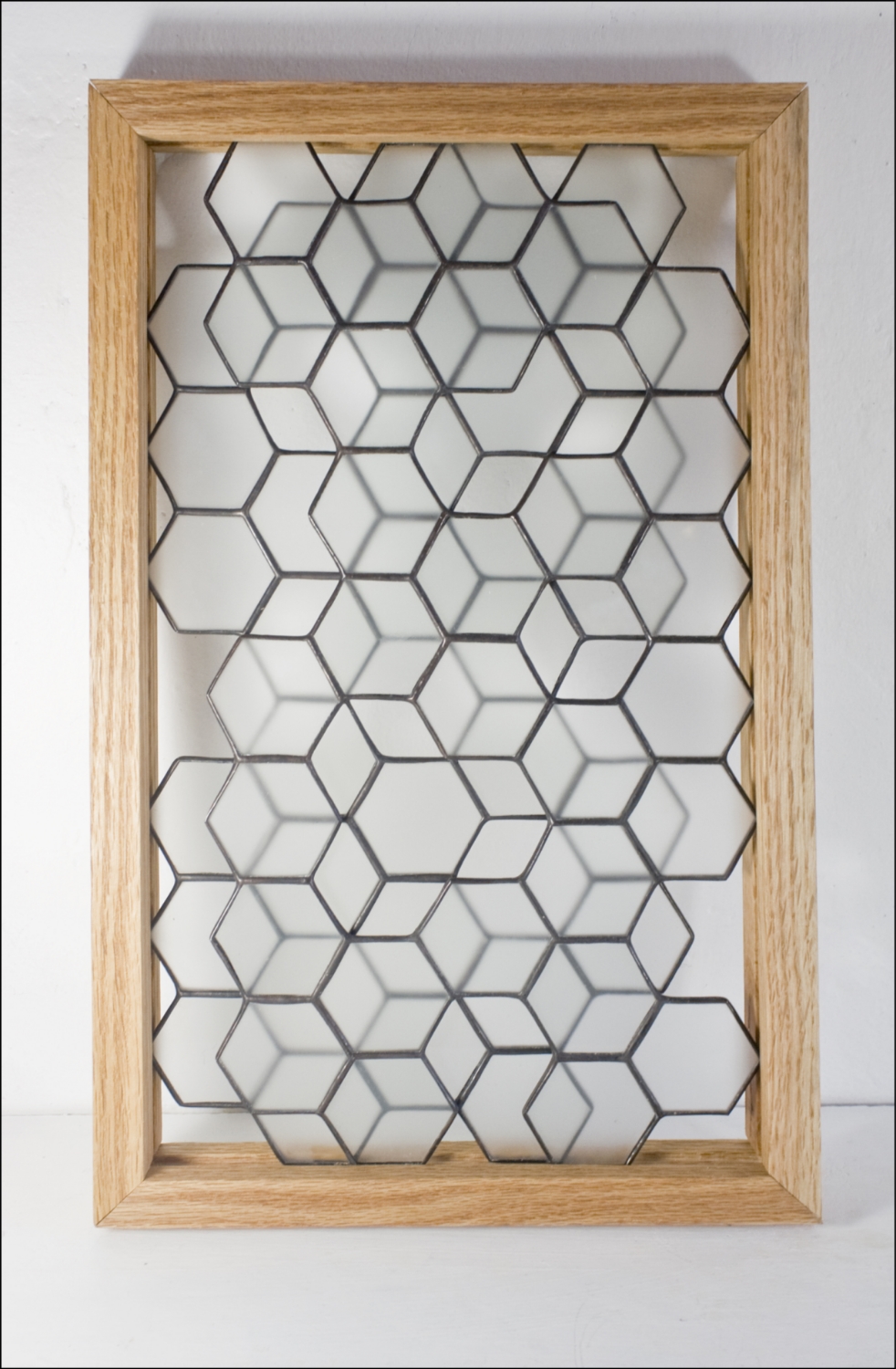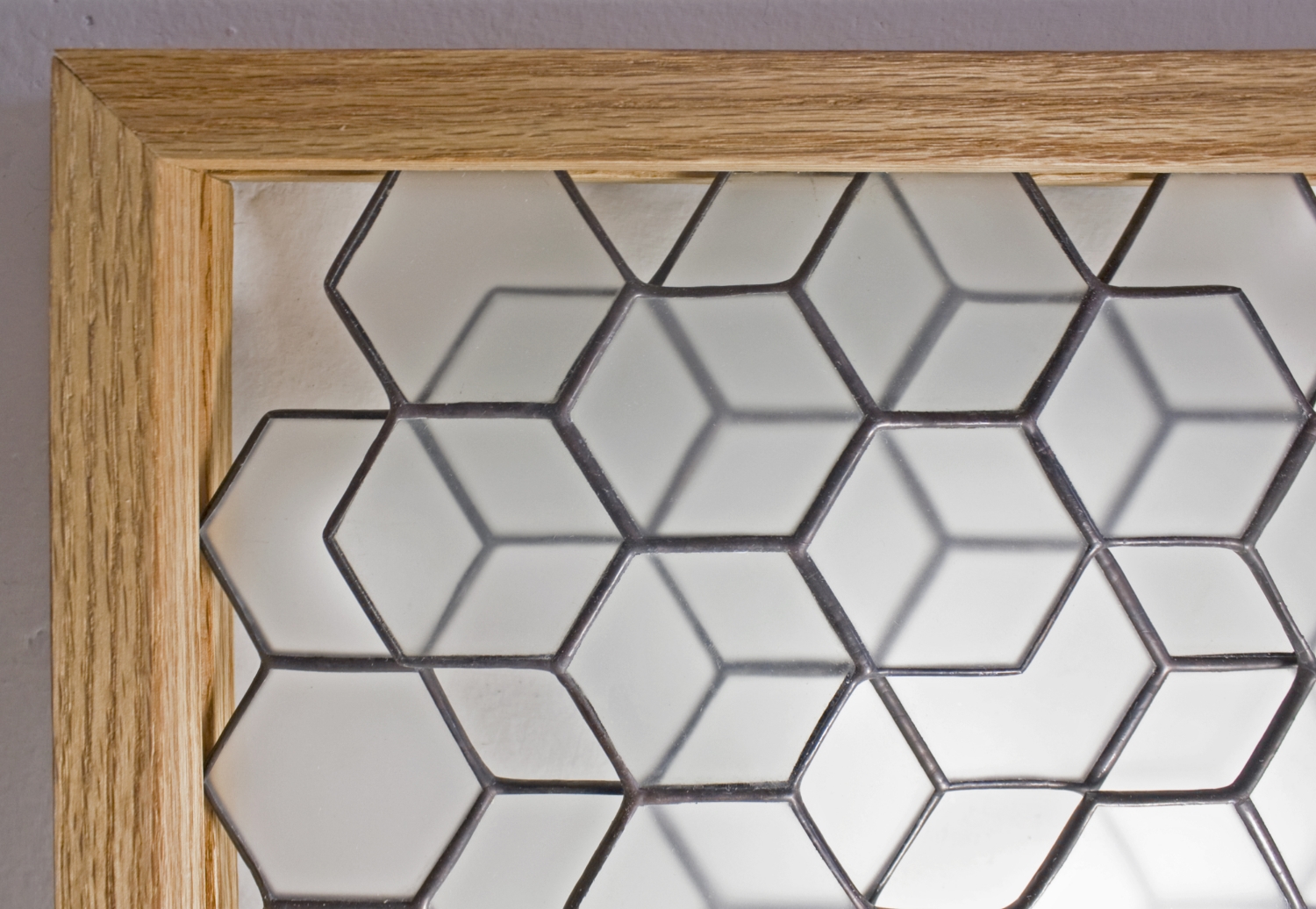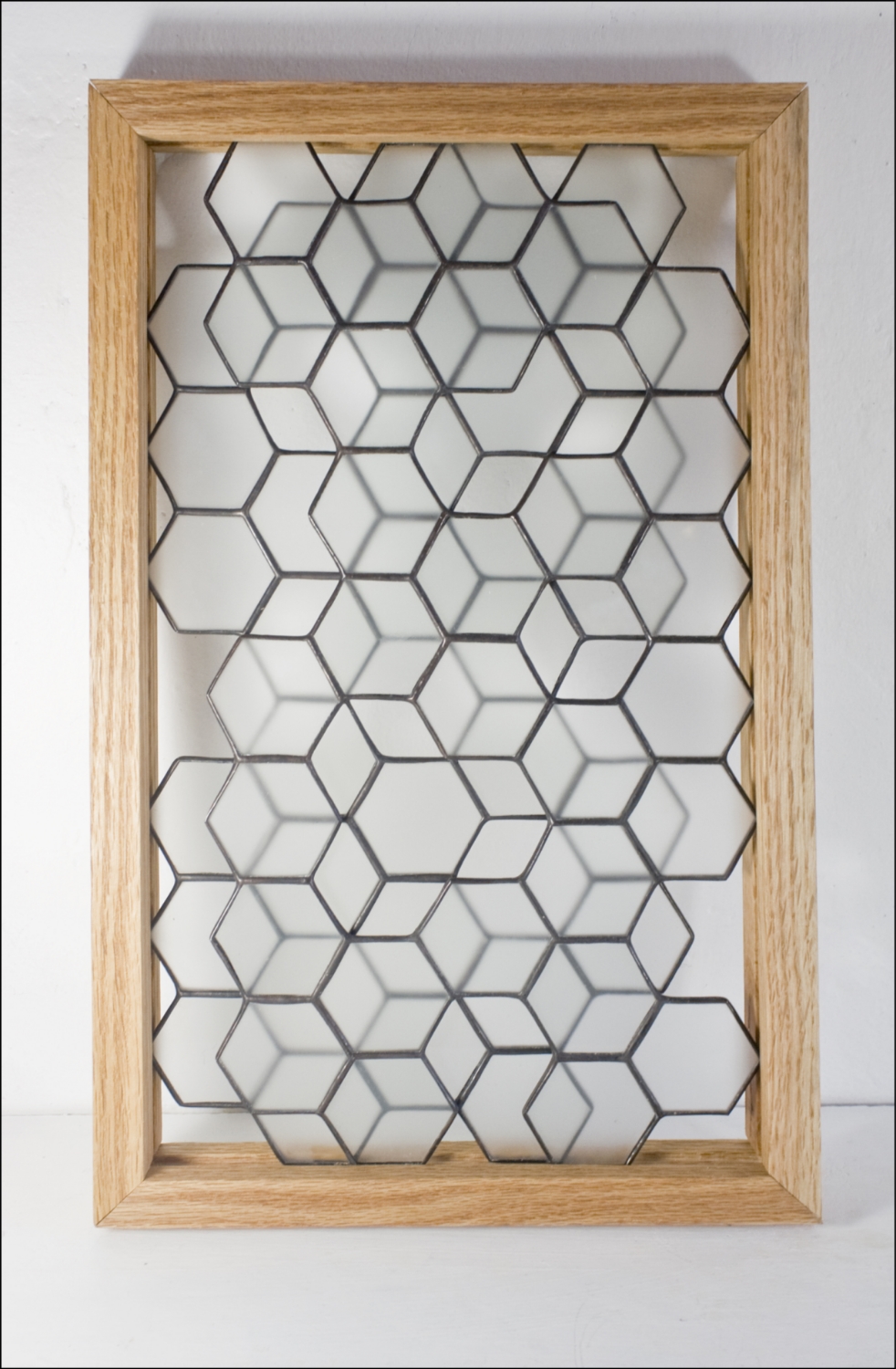 sold out
Framed Stained Glass Panel: OPENWORK HONEYCOMB
All of our stained glass panels are available in custom sizes & colors, framed or unframed (for installation) and with or without hanging hardware. If you're interested in a custom order, feel free to send us an email (studio [a] bespoke-glass.com) with dimensions if you have them - even estimates, and we'll send you a quote.
Frames are hardwood (usually oak), and are produced in-house to fit the panel perfectly.
This panel is 16 1/2" x 10 1/2" (frame is 1 1/2" deep, and glass is suspended in the center). Two overlapping panels create a textured surface with varying opacity. The acid-etched clear glass will pick up the color of anything behind it - this piece looks amazing in front of a window or hanging on an accent wall.
Glass: Acid-Etched Clear (mix of smooth and matte surfaces)
Patina: Black
Frame: Red Oak (lightly oiled)
Fixtures can be added - there is an option before checkout for you to choose orientation.
A corresponding set of Elements can be found here.
Ships within 2-3 business days