Mini Courso Elements (set of 8)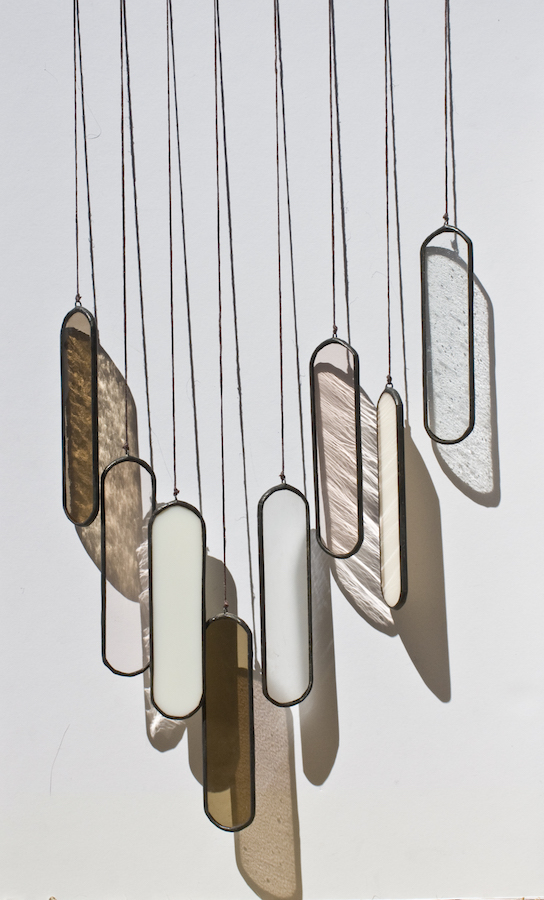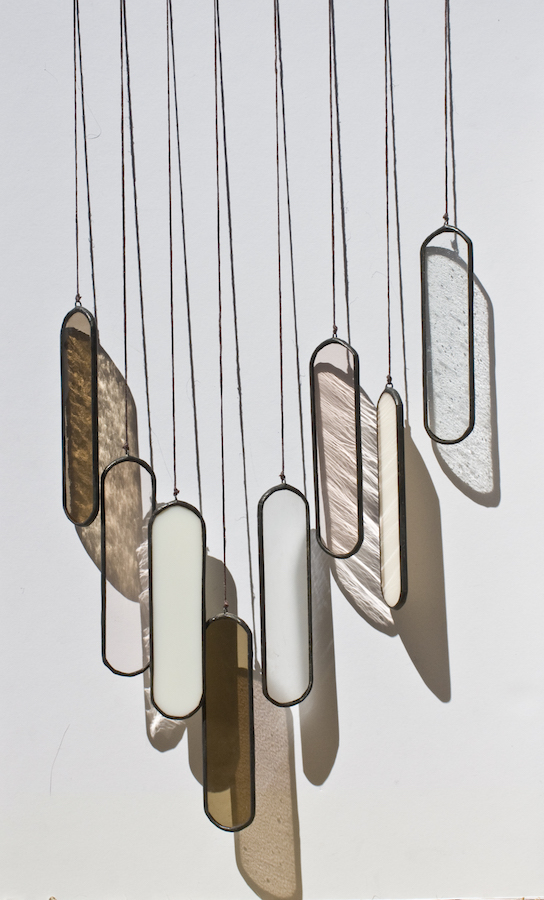 sold out
Mini Courso Elements (set of 8)
The Mini Courso Elements are hand-cut, copper foiled stained glass with a black patina, and *individually* hung on brown waxed linen cord, which is 24" long and unknotted so that you can customize the length. This listing is for the original set - if this set is sold out, you can order one in the same colors here.
Dimensions:
1" x 4" each
Colors:
Opaque Champagne (opaque, smooth texture)
Ivory (opaque, smooth texture)
2 x Champagne (transparent, wavy texture)
Dark Bronze (transparent, smooth texture)
Light Bronze (transparent, 'rough rolled' texture)
Seedy Clear (transparent, bubbles throughout)
Etched Clear (translucent, etched surface)
This product, and all our products, contains lead.