Mini Courso Elements (set of 8)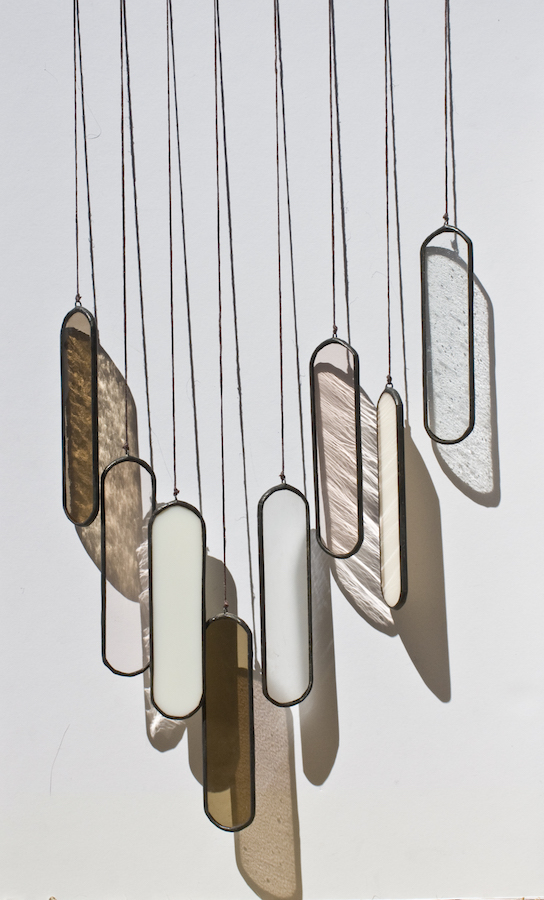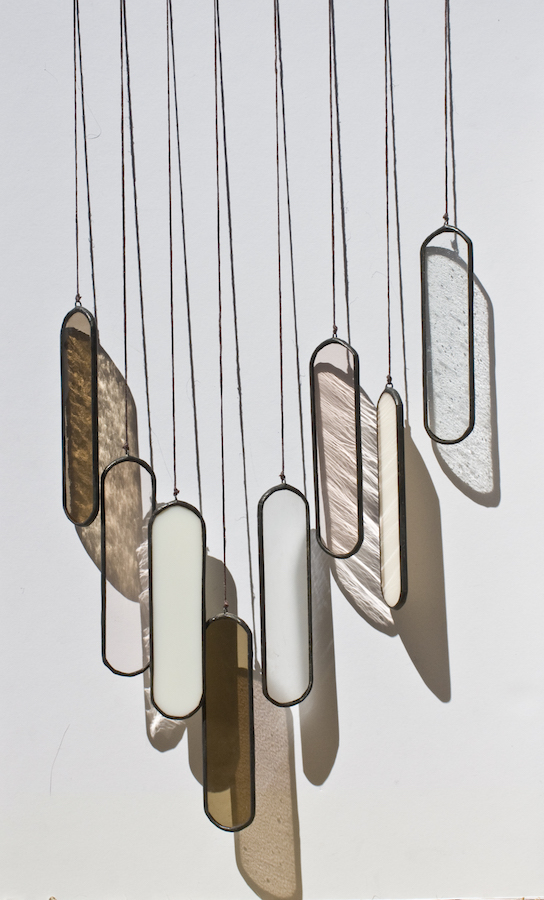 Mini Courso Elements (set of 8)
The Mini Courso Elements are hand-cut, copper foiled stained glass with a black patina, and *individually* hung on brown waxed linen cord, which is 24" long and unknotted so that you can customize the length.
Dimensions:
1" x 4" each
Colors:
Opaque Champagne (opaque, smooth texture)

Ivory (opaque, smooth texture)

2 x Champagne (transparent, wavy texture)

Dark Bronze (transparent, smooth texture)

Light Bronze (transparent, 'rough rolled' texture)

Seedy Clear (transparent, bubbles throughout)

Etched Clear (translucent, etched surface)
This product, and all our products, contains lead.
Shipping costs have been estimated - significant overages will be refunded. Etsy now more or less requires free shipping, but shipping isn't free, so you may find a more favorable price ordering through this site where overages will be refunded.

Please note: this is a made-to-order item, and can take up to 10 business days to ship, depending on other production requirements (although usually items ship within a week). Feel free to add a note in the order if you need it by a specific date - you'll be contacted in the event it's impossible to accommodate.